I don't know how long this design lasted, but my 96 VLX had these really crappy carpet curtain type motor dividers. Last year I had finally had it with them and did something else. Luckily it integrated with the gas springs that I installed about 4 yrs ago (to replace the crappy power lift) with no trouble. The pics are pretty self-explanatory, but I'll toss out a few points.
For the dividers themselves, I just used the old carpet dividers as a template. Lots of options for materials, but I used 1/2" birch plywood soaked in Thompson's Water seal. I also attached a ~6" wide reinforcing layer across the top edges. The hard dividers lay down flat on the floor on each side, and don't hinder service access at all.
I reinforced the rear fixed sections (behind the drop-down divider) with aluminum angle and 1/8" flat. I also used the Al flat for the overlap pieces on the sides of the divider. With the piano hinge on the bottom, the dividers are supported on 3 sides, and they are solid as heck.
The only thing I'm going to change eventually is the latch. I just haven't yet found something better.
Just figured this might help someone out...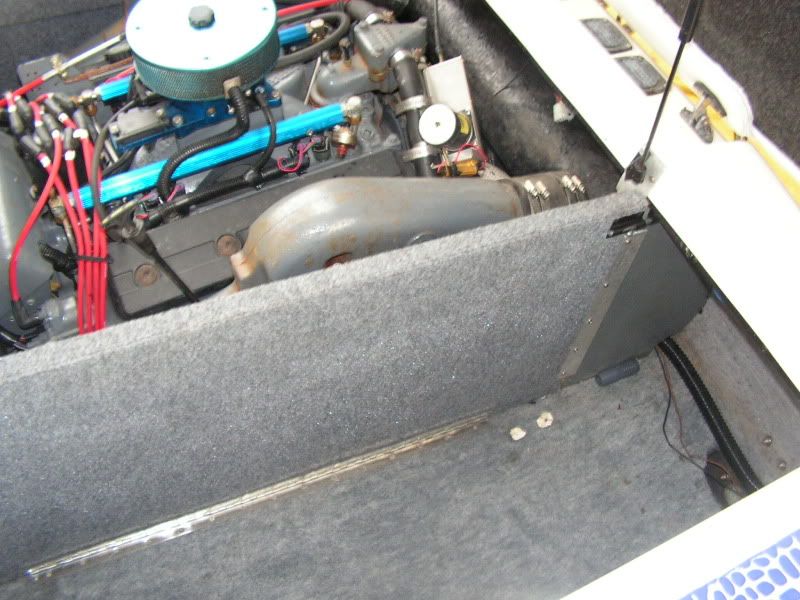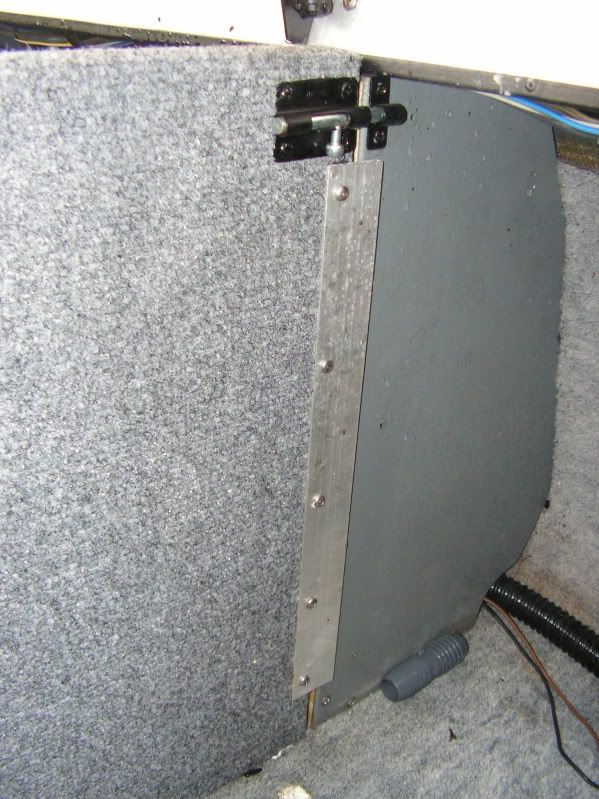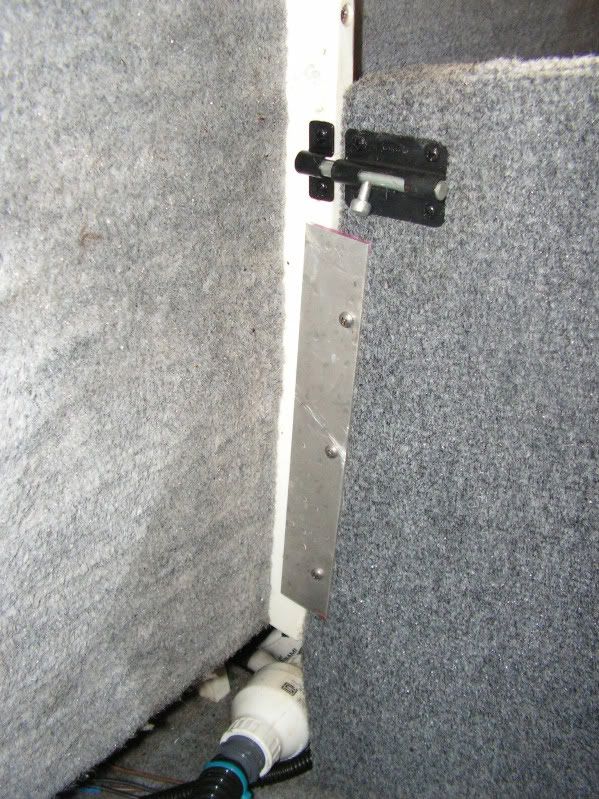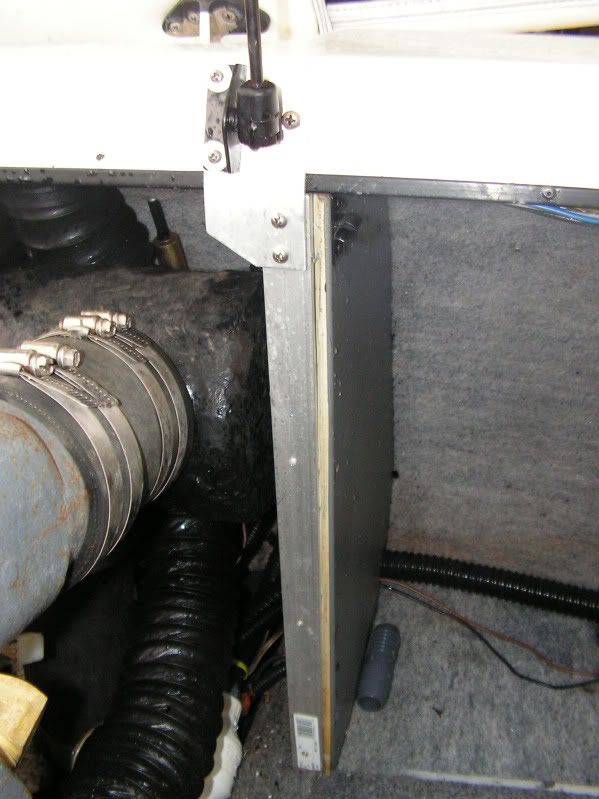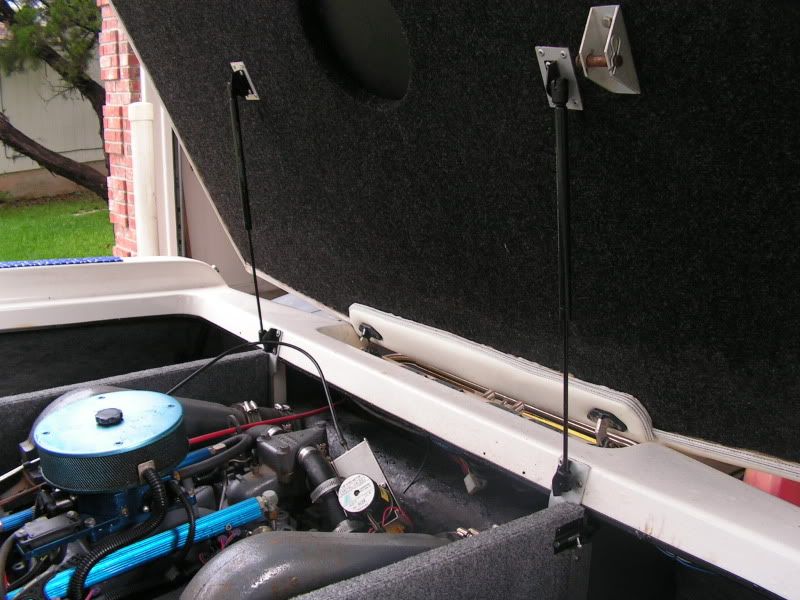 Edited by trace, May 17, 2009 - 06:01 AM.